GET INSTANT QUOTE
WHAT CAN WE HELP YOU WITH?
Back
Residential lock rekeying? Commercial? Auto lock? AMCO have you covered. Call us today for the fast response of a qualified locksmith and competitive rekeying rates. AMCO provides rekeying service for the home or office. When your keys have been stolen or lost, just give us a call and we'll be on our way.
Call us now at 08 9444 2089
Lock Rekeying Perth
Rekeying is a cheaper way to secure your home, provided your existing locks are in good condition, and security upgrades are not needed. With a rekey, the inner workings of the lock are removed and replaced to work with a key cut by our locksmith.
The process is one that requires an experienced locksmith with excellent skills and precision to ensure the security and accuracy of the lock. A rekey is quite a bit cheaper than replacing the locks, and any Professional Locksmith should be able to rekey your locks.
Residential Lock Rekey
AMCO are professional locksmiths that offer rekey services that are built to last. We use only products from the best brand manufacturers in the business, implementing the best techniques with the best industry tools, ensuring the accuracy, precision and security of the lock and key. Our residential rekey locksmiths are licensed and service all types of residential locks.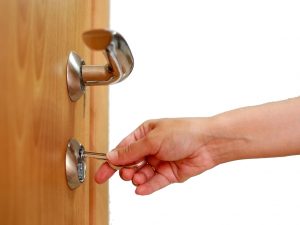 Commercial Lock Rekey
Commercial establishments require top security. AMCO are licensed, bonded and insured Commercial Locksmiths that rekey commercial buildings. Each of our commercial locksmiths has years of experience and is highly qualified to rekey and upgrade locking systems, ensuring our workmanship 100 percent. We understand the importance of security and we respond quickly to all emergency locksmith calls.
Don't be left vulnerable, give AMCO a call today.
Contact Us Today
AMCO is your trusted locksmith that responds quickly to the calls of all property owners in need of emergency rekeying services in Perth. To have the rapid response of a residential or commercial locksmith or to schedule an appointment, contact AMCO at the number below. We can also be reached through our "Get a Quote" form located on our web page.
Call us now at 08 9444 2089
Complete our "Get a Quote" form