GET INSTANT QUOTE
WHAT CAN WE HELP YOU WITH?
Back
Finding a locksmith during the day is a cakewalk. But try doing that after hours and you have got yourself in quite a pickle. So, who can you call? You need expert After Hours Locksmiths in Armadale.
Amco is a 24/7 locksmith service that offers immediate support for locking crises. 
Our skilful team is trained to cater to all your emergencies at the oddest of hours. And our flat call out fee throughout the day spares you from those frightful bill shocks.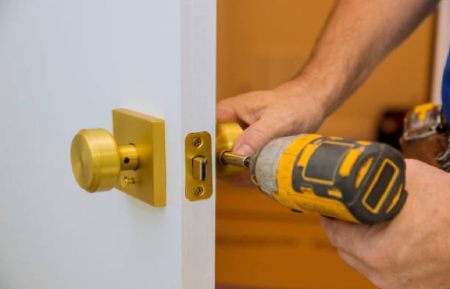 CALL 08 9444 2089
WHEN TO CALL US?
Believe it or not, nearly everyone with a key needs a Locksmith at some point in their life. Here are six times when you need to just inhale that good old oxygen and give us a call.
You have moved to a new house and want to change the entire locking system to ensure your total safety
You have lost the access to your digital or smart lock systems
Your key needs a backup key
You need a car key replacement
You are stuck in the classic lockout situation
You need reliable Locksmith in Armadale
ONE LOCKSMITH FOR DIFFERENT NEEDS
Whether you have locked yourself out of the house or a car, our after-hours locksmiths can help you get in without any hassles.
Our teams are equipped to deal with all residential, commercial, automotive, digital and smart lock systems. Besides, being one of the most reliable locksmiths in Armadale means you can always count on us.
We are available round the clock!
QUICK AND RELIABLE LOCKSMITHS
We believe in efficiency. As the name suggests, we are on our toes to help you with your lock-related emergencies. Come what may, our team is always ready for work. We house a dedicated team of locksmiths across all Perth suburbs who are committed to delivering the best.
Our locksmiths ensure to responsibly unbolt your locks. So, your belongings are in good hands.
ON THE SPOT KEY CUTS AND DUPLICATION
AMCO has been providing its customers with locking solutions for over 10 years. We understand that when the emergency strikes, spontaneity is the 'key.'
For this reason, our locksmiths in Armadale are always prepared to offer you on the spot key cuts. You can take a look at our key duplication service. We assess and craft accurately measured keys to save your time and costs.
Additionally, we make duplicate keys, so you can have backups. Our professionals also make sure your duplicates are a perfect match to the original one to offer you absolute value for your money.
AFFORDABLE SERVICES
Unlike other companies in Perth, we don't have any hidden charges. All our rates are upfront. AMCO has a reputation for being highly cost-effective. Our reasonable pricing sets us apart from our competitors.
Come rain or shine, we never give you any last-minute surprises when it comes to our rates. We maintain reasonable rates even during peak hours. No matter how urgent your job is, our service is never bad news for your wallet.
LICENSED LOCKSMITHS ON EVERY CALL
There are countless people who try to profit off of your crisis. It is easy to get taken advantage of when you are in dire need of a solution.
We partner with only certified locksmiths. Our employees are verified professionals.
All our professionals possess an ID to validate their legitimacy. So, you never have to worry about risking your security or privacy when you choose our after-hours service.
We know how important it is to get reliable locksmiths to help you with your lockout situation. Thus, before partnering with a locksmith, we ensure that they have gone through extensive training. We only work with those people whom we can trust, so you don't have to second guess your choice.
ADDITIONAL SERVICES
Our service involves more than just helping you with a locking crisis. We not only respond to your lockouts but also help you with broken locks.
Amco also offers rekeying for your front door locks and fixing break-ins. Want to install a new lock? We deal with that, too.
Our services include:
Security advice for future locking emergencies
Free quotes
Trusted professionals
Emergency door opening service
All this at any time of the day or night at the most competitive rates. Add to that a bundle of excellent ratings and you have found yourself your perfect locksmith in Armadale.
With 24/7 transparent service and affordable prices, we are changing the way you change your locks – one lock at a time.
Ready to upgrade your bolting system? Get in touch at 08 9444 2089 to lock that deal.
Amco is your complete solutions in Perth. Some of the suburbs we service: