GET INSTANT QUOTE
WHAT CAN WE HELP YOU WITH?
Back
Finding a locksmith during the day is a cakewalk. But try doing that after hours and you have got yourself in quite a pickle. So, who can you call? You need expert After Hours Locksmiths in Armadale.
Amco is a 24/7 locksmith service that offers immediate support for locking crises. 
Our skilful team is trained to cater to all your emergencies at the oddest of hours. And our flat call out fee throughout the day spares you from those frightful bill shocks.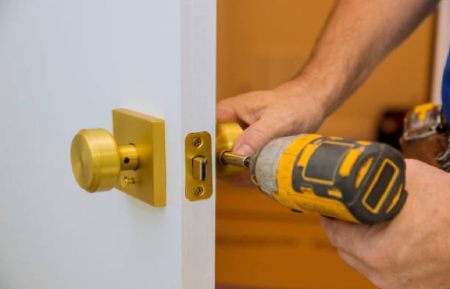 CALL 08 9444 2089
WHEN TO CALL US?
Believe it or not, nearly everyone with a key needs a Locksmith at some point in their life. Here are six times when you need to just inhale that good old oxygen and give us a call.
You have moved to a new house and want to change the entire locking system to ensure your total safety
You have lost the access to your digital or smart lock systems
Your key needs a backup key
You need a car key replacement
You are stuck in the classic lockout situation
You need reliable Locksmith in Armadale
ONE LOCKSMITH FOR DIFFERENT NEEDS
Whether you have locked yourself out of the house or a car, our after-hours locksmiths can help you get in without any hassles.
Our teams are equipped to deal with all residential, commercial, automotive, digital and smart lock systems. Besides, being one of the most reliable locksmiths in Armadale means you can always count on us.
We are available round the clock!
QUICK AND RELIABLE LOCKSMITHS
We believe in efficiency. As the name suggests, we are on our toes to help you with your lock-related emergencies. Come what may, our team is always ready for work. We house a dedicated team of locksmiths across all Perth suburbs who are committed to delivering the best.
Our locksmiths ensure to responsibly unbolt your locks. So, your belongings are in good hands.
ON THE SPOT KEY CUTS AND DUPLICATION
AMCO has been providing its customers with locking solutions for over 10 years. We understand that when the emergency strikes, spontaneity is the 'key.'
For this reason, our locksmiths in Armadale are always prepared to offer you on the spot key cuts. You can take a look at our key duplication service. We assess and craft accurately measured keys to save your time and costs.
Additionally, we make duplicate keys, so you can have backups. Our professionals also make sure your duplicates are a perfect match to the original one to offer you absolute value for your money.
AFFORDABLE SERVICES
Unlike other companies in Perth, we don't have any hidden charges. All our rates are upfront. AMCO has a reputation for being highly cost-effective. Our reasonable pricing sets us apart from our competitors.
Come rain or shine, we never give you any last-minute surprises when it comes to our rates. We maintain reasonable rates even during peak hours. No matter how urgent your job is, our service is never bad news for your wallet.
LICENSED LOCKSMITHS ON EVERY CALL
There are countless people who try to profit off of your crisis. It is easy to get taken advantage of when you are in dire need of a solution.
We partner with only certified locksmiths. Our employees are verified professionals.
All our professionals possess an ID to validate their legitimacy. So, you never have to worry about risking your security or privacy when you choose our after-hours service.
We know how important it is to get reliable locksmiths to help you with your lockout situation. Thus, before partnering with a locksmith, we ensure that they have gone through extensive training. We only work with those people whom we can trust, so you don't have to second guess your choice.
Locksmith Armadale Bolting System Upgrades
Maintaining your household or business place should have three key priorities: quality, safety, and security. One can only attain such a priority if equipped with a bolting system.
Locksmith Armadale has gained years of experience to qualify for all types of bolting system operation.
Installation, maintenance, or upgrading of bolting systems, our locksmiths are the right experts you can get.
For example, you are not familiar with the bolting system, and you are in dire need of having one, we can provide you with educating advice, and we'll guide you throughout the process.
On the other hand, if you want to upgrade because your old system is already failing, Locksmith Armadale can be of valuable assistance.
Whatever type of constraint you have regarding the bolting system, we are very ready to offer you a compelling solution. 
Locksmith Armadale Access Control Services and Equipment
If you're up for strengthening your internal control system, Locksmith Armadale can be your best partner. For more than ten years of S-tier service, we are accredited and licensed to provide valuable access control tools that you can use to improve your security.
Locksmith Armadale gives you the right control equipment to further maintain: 
Repellant and strong protection
Prevention and reduction of vicinity crimes
Screening unauthorized access in household, site, and building
Employee safety from assaults and harassment
These are just a few solutions we intend to solve with our control services and equipment.
Our team is up to date when it comes to awareness about common security issues. Hence, our locksmiths are rightfully qualified to guide you through what can work as your access control system.
Client Testimonies
Professionalism, punctuality, persistence, and efficiency are the common compliments we always receive from our long lists of delighted customers.
Jesse Hamer, one of our customers, even said, and we quote, "no job is too big or small for these guys." She said that to our locksmiths after the service we provided. 
ACMO Locksmiths Armadale is well-experienced and well prepared to do any service you want to ask for. We are on a continuous pursuit to prove that there are no lock problems we can solve.
Bolting or control systems, large or small systems, we are ready to crush them with perseverance.
We stayed in this business so long because we've proven we can do the best things for our customers. So we grew inside this venture, and so do our services.
Commercials or residentials, we are no stranger in doing the best we can do to get you satisfied.
Frequently Asked Questions
How long does it take for a locksmith to unlock your door?
The duration of unlocking a door depends on many factors. First, if your locksmith is an expert, it would only take two minutes to do that. And our team can provide you with one.
Second, what type of door do you have. The difficulty of unlocking a door differs and depends on the variety. However, our team can offer a locksmith to handle traditional or digital doors.
Can a locksmith make a key from scratch?
Only a skilled locksmith can create a lost key from scratch. Luckily, locksmiths in Armadale are trained to be the guys you're looking for.
Can a locksmith open a door without destroying the lock?
Yes, most locksmiths can utilize non-destructive ways to open your door. But, again, it always comes down to the skillset. So choose the services that guarantee to provide you one.
Which lock is the hardest to pick?
Magnetic locks are not the most common locks available on the market. So, arguably, since most locksmiths don't often encounter one, it can give them a hard time before finishing the job.
Fortunately, our team is trained to do the hardest job and make it look easy.
ADDITIONAL SERVICES
Our service involves more than just helping you with a locking crisis. We not only respond to your lockouts but also help you with broken locks.
Amco also offers rekeying for your front door locks and fixing break-ins. Want to install a new lock? We deal with that, too.
Our services include:
Security advice for future locking emergencies
Free quotes
Trusted professionals
Emergency door opening service
All this at any time of the day or night at the most competitive rates. Add to that a bundle of excellent ratings and you have found yourself your perfect locksmith in Armadale.
With 24/7 transparent service and affordable prices, we are changing the way you change your locks – one lock at a time.
Ready to upgrade your bolting system? Get in touch at 08 9444 2089 to lock that deal.
Amco is your complete solutions in Perth. Some of the suburbs we service: