GET INSTANT QUOTE
WHAT CAN WE HELP YOU WITH?
Back
Transponder keys are a common feature in automobiles these days. Most cars keys built after 1995 contain transponder chips in them. This chip deactivates the engine immobiliser and allows the engine to start.
Transponder chips add a level of safety to cars against the threat of theft as the engine will start only after it receives the correct message from the key.
Transponder keys add to the safety because when the key is turned in the ignition, the ECU (engine control unit) of the car sends an electronic message to the key. The engine will start only if the ECU gets the correct reply from the transponder in the key.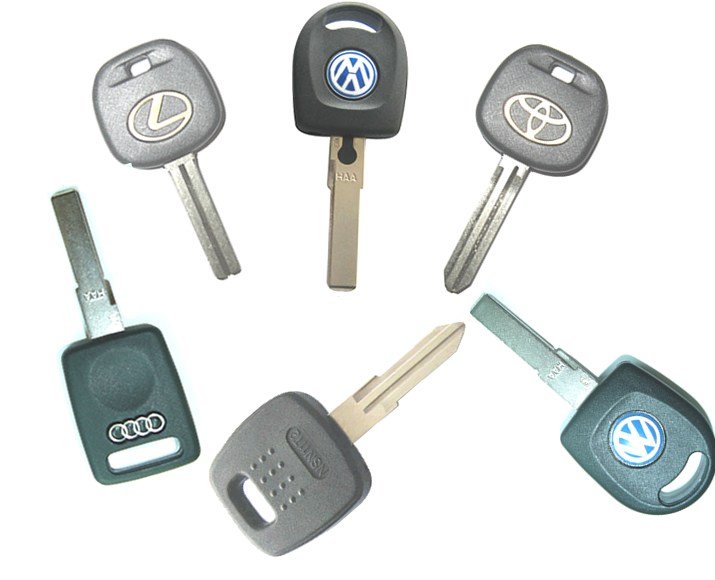 Call us now at 08 9444 2089
Thus, even a button-less key will allow the car to start only when it is correctly cut to turn the lock and to deactivate the immobiliser. Car keys can be programmed with the help of special equipment and we are the people to go to if you need a transponder key in Perth.
Based at Perth, Amco Locksmiths offer all kinds of locksmiths solutions. Our Automotive locksmiths solutions include a wide range of services like:
Cutting Transponder Keys
Modern cars come with an embedded chip in the key head. So, if the key communicates correctly with the car, the engine would start. If it is incorrect, the engine will not start.
For example, if a wrong key is used or a key without a transponder is used, the car will not start. Hence, if you lost your car keys and you are unable to start your car, you can take the help of an automotive locksmith.
At AMCO Locksmiths, we have the facilities to cut the transponder keys for your car so that you can start the engine easily in Perth.
Ignition Reprogramming
If you happen to lose your car keys or if it is stolen, it becomes necessary that you change the programming of your keys. Otherwise, you will be leaving your car at the mercy of the people who picked your car, as they will have full access to it.
We can help you to recode and re-programme your ignition so that the stolen or misplaced key cannot be used to start the car. We can also undertake this process to make the new set of keys compliant with the car after rekeying process. With us working on the reprogramming, it would be as easy as changing the knob of your car.
Transponder key duplication and replacement
Just like reprogramming the keys and ignition, we also offer key duplication and replacement services. By duplicating the key, in the unlikely event of you losing your original key, you are ensuring that you will not be locked out of the car because you can use the spare key. Spare transponder keys are helpful in making duplicate keys quicker and cheaper.
Should I Entrust My Car's Transponder Key to a Locksmith?
People call a locksmith to clone their master key to their house or commercial building. They may also call for professional help if they get locked out of the car.   
However, they hesitate to call a locksmith when the problem involves their car's ignition.
Understandably, they are worried that the locksmith will clone their car keys for dubious purposes. So, the initial reaction is to call their dealer for a car transponder key replacement in Perth.
The problem is the cost, as dealers often charge a high rate to replace the key.   
Here at AMCO, we take your security seriously. We run background checks on all our locksmiths as we expect them to be professional experts since they are our brand ambassadors.
So, you can entrust your car keys to us whether you want to replace the car key transponder, clone your original for a backup set, or program your key fob.
FAQs About Car Transponder Key Replacement in Perth
What's the cost of replacing my car transponder key in Perth? 
The price of replacing your car transponder key ranges between $50 and $300 if you visit a local locksmith. However, you will spend significantly more than that if your first reaction is to go to your dealer.
Should I wait long as they program my transponder key?  
Programming a transponder key typically won't take an hour, so you can wait while the specialist completes the procedure. If you lost your keys, a professional locksmith wouldn't have any problem giving you a replacement set. Sometimes, the technician must bypass the transponder key, although you don't need a locksmith. After all, the process involves rewiring your vehicle's ignition.   
How do I know if my vehicle model uses a car transponder key?  
As a rule of thumb, car models from 1998 onward use a chip as another security failsafe to guard against vehicle theft. But Ford started introducing the transponder on some of its products as early as 1996. Your dealership must know this information, and it's easy to ring them up for confirmation. However, only a few people know it, but locksmiths also have access to a database of car models that use transponders.
Another way to know for yourself is to insert another key into the ignition and see the security light warning on the dashboard indicator. Look for a car symbol superimposed with a key.   
Will the locksmith be able to help even if I no longer have my original transponder key?  
Yes, you can still replace it even without the original transponder key. For instance, the locksmith should be able to cut you one at a fraction of the price if you decide to go to your local dealer. It also takes less than days or weeks to drive your car again. So, there's no need to worry. You can wait and relax while the professionals do their magic.
Are car transponder keys the same as smart keys?  
Yes, smart keys work similarly to transponder keys, except it has more expansive features. For instance, the owner can unlock the vehicle, turn on the air conditioning, or even the ignition remotely. You may think smart keys are novel features for modern cars.
However, some major car manufacturers have already developed remote keyless systems since 1995. So, the technology is familiar. Locksmiths can also work on smart keys by programming you a new one or cloning the original.
Why choose us?
More than a decade and a half of experience in the field of transponder keys in Perth
Highly skilled and trained locksmiths
Affordability
We are locally available in Perth
Specialised services for transponder keys in Perth
If you wish to speak to our representative or wish to know more about our services, call on 08 9444 2089 .