GET INSTANT QUOTE
WHAT CAN WE HELP YOU WITH?
Back
Restricted Key Systems enable a higher degree of control over your keys. Restricted keys are keys that cannot be duplicated without consent from the original customer and/or other authorized persons.
Furthermore, duplication can only be done by the original locksmith, as they are protected by design registration and patents. As such, with this method you are given total control over how many keys are in existence.
This greatly reduces the risk of unsolicited entry into your premises as your keys cannot be duplicated without your understanding. If you've given copies to your family, employees, or friends, then you know only they have access to your premises. And if one of them are misplaced, then you've only got one key to worry about and not potentially dozens.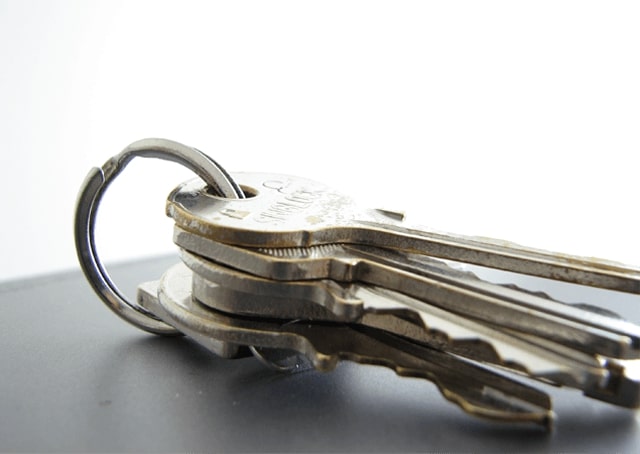 Restricted Key Systems are perfect for security conscious people and can be used for Commercial, Residential or personal purposes. One such case where restricted locks are can be very useful is for a master suite or a server room, where unauthorised duplication can void your security.
All in all, restricted keys give you the peace of mind to continue with your day, without having to worry about a malicious breach of your security.
Call us now at CALL 08 9444 2089 or use our online form to get in touch with us today
OUR SERVICES
Restricted Key Systems Installation
We supply restricted keys for strata, commercial business and home security that will accommodate for all budget and security requirements in Perth. Upon applying for Restricted Key Systems, you will enter into an agreement with AMCO that will designate which persons have authority over the system.
These authorized persons together with their verified signatures and proof of identity are necessary for purchasing any further keys in the future. This ensures that no unsolicited key duplication service can be done on your system, providing a much stronger security for your premises.
We will keep a record of your keying codes and signature form safe in a secure location so you can come to us any time afterwards. Once all the formalities are over and done with, we can also install your restricted lock system in your premises for you. Then we can hand you your restricted keys so that you can continue with your day while feeling safe and secure.
Restricted Keys Cutting
Should you need more keys, you need to come back to us to get further copies cut. However we will require you to provide proof of identity and the signature of one or more of the authorized persons held in our records.
This step of confirmation is necessary to maintain the security of the agreement. If you are unable to provide the above, then we cannot proceed with the key cutting service. We are able to generate duplicates from the key profile held in our records, so you do not need to provide a worn version of your restricted key for us to duplicate from in Perth.
Restricted Master Keyed Systems
AMCO can merge the benefits of both master keyed systems and restricted keys to produce maximum security for your premises. Master key systems operate on a hierarchy so that you can manage who can access different doors in your building.
For an office that can mean an employee can have access to the front door and his room, but not the rooms of others. We can tailor the master key system on restricted key profiles so you've got a security system in Perth that is both flexible and highly impregnable.
WHY CHOOSE US
At AMCO, we are committed to providing the proper protection for your business or home, and responding as fast as possible to any emergencies. With our 15 years of experience, you can trust that the commercial services we provide are second to none.
We make it a duty to always provide a service that is reliable, efficient and professional in Perth. At AMCO, we pride ourselves in always achieving client satisfaction — we won't be satisfied ourselves until the client is happy with our service.
Our job as locksmiths is to ensure that you feel safe and secure whether it is at your home, car or office, and we take this very seriously. This is seen in how adamant we are in providing a security solution that it tailored to your needs. No matter what the security system you require, we have confidence that we can provide an intelligent and professional solution.
CONTACT US
If you require our commercial services and seek a consultation, call us now on 08 9444 2089 to get in touch with one of our experienced technicians in our office at Mount Lawley WA. Alternatively, you can send us a message via our online form and we will get back to you shortly.