GET INSTANT QUOTE
WHAT CAN WE HELP YOU WITH?
Back
AMCO Commercial Locksmiths service offers locksmithing services for companies of all size whether it be a small business or a large corporation.
We are equipped both in experience and equipment to handle any issue ranging from a simple lock fix to installing a complex security system.
We understand that each business has their own specific requirements and thus provide the right solution to each of the different problems that each business may have. We don't just grab from the mould and slap it onto your office.
No, we make sure to address all your business' unique needs, as well as your expectations, and to adhere to regulations and standards.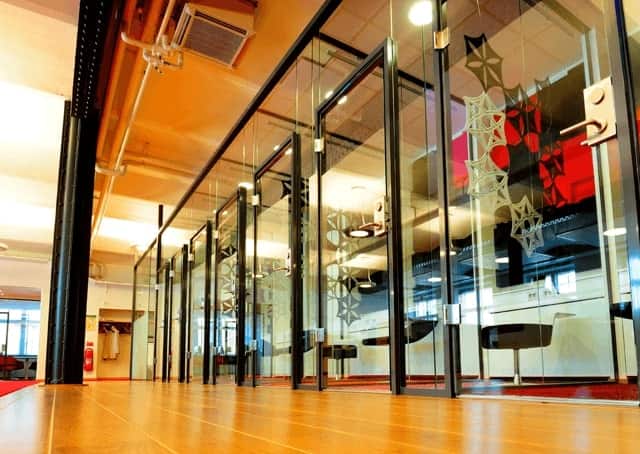 Call us now at 08 9444 2089
We also work around the clock so that you can carry on with your business with minimal interruption from us. So if we need to burn the midnight oil to get the job done in time, we'll do it. We also offer our Commercial Locksmiths service at very reasonable rates in Perth and remain highly competitive with other companies.
Unlike most, we are certified by the Master Locksmiths Association of Australasia backed with over 15 years of experience, so we assure you that our workmanship is top-notch.
Furthermore, we use high-end equipment designed for businesses which provide an extra layer of protection. Everything we install is tested and verified by us, so you can expect it serve you well for years to come. And in the rare chance that it breaks in 12 months, we'll replace it for you, free of charge. Call us now at 08 9444 2089 or use our online form to get in touch with us today.
SERVICES
Electronic Access Control
Having an access control system in place means you can manage exactly who can go where on your premises. This means that you can allow access for authorised personnel to go in and out as they please, but restrict visitors from accessing certain areas.
So for example, the president and cleaning staff can have access to all areas, the employees can have access to the office block and wash rooms, and visitors can only access the front entrance. The Access Control System can be operated via software on a networked computer, making it easy to manage the permissions of each individual.
Lock and Security System installation
As Commercial Locksmiths Perth, we are able to install the best security options that your building needs. We can install anything from a simple lock, to panic bars, to security system with digital keypads, alarms and surveillance. We adhere to building regulations and standards to ensure that your workplace has proper protection.
Lock and Key Replacement/Repair
Locks are no good to you if they're broken. If you have a lock that no longer functions, we can repair it for you or otherwise replace it. Also, we can provide you replacement keys that comply with the new lock in Perth. We can also provide any number of duplicate keys to distribute to your employees, so that they can have personal access to the facilities.
Commercial Locksmiths Perth 24/7 Emergency Lockout
If you need to enter the office after hours, but misplaced your key or card? No worries, we can get you back inside ASAP, provided we have the permission of your company's authorities. Day or night, we'll have it done as fast as we can from Our Commercial Locksmiths team.
Safe installation and maintenance
We can install a safe for you to protect all your confidential documents. We also can open your safe for you, in case you have lost the keys to it or forgot the combination. Similarly, the safe can "lock up" when a forced break in attempt breaks the internal mechanisms of the safe.
In the situation, we can also open the safe for you, so that you can retrieve your precious items. We also encourage regular maintenance, so that your safe will always properly functional. So just call us up and we'll take a look at your safe, and perform maintenance as necessary.
Why Choose AMCO
At Locksmith Perth, we are committed to providing the proper protection for your business, and responding as fast as possible to any emergencies. With our 15 years of experience, you can trust that the services we provide are second to none. We make it a duty to always provide a service that is reliable, efficient and professional. At AMCO, we pride ourselves in always achieving client satisfaction — we won't be satisfied ourselves until the client is happy with our service.
Our job as Commercial Locksmiths is to ensure that you feel Safe and secure whether it is at your home, car or office, and we take this very seriously. This is seen in how adamant we are in providing a security solution that it tailored to your needs. No matter what the security system you require, we have confidence that we can provide an intelligent and professional solution in Perth.
CONTACT US
If you require our services and seek a consultation, call us now on 08 9444 2089 to get in touch with one of our experienced technicians in our office at Mount Lawley. Alternatively, you can send us a message via our online form and we will get back to you shortly.