GET INSTANT QUOTE
WHAT CAN WE HELP YOU WITH?
Back
Losing your car keys is no fun and it can be a nuisance trying to replace them. Sure, it may not happen often, but there are times when you shut the door of your car just to realise that the keys are still in the ignition or you realise that your keys are broken or even worse you suddenly find out that you have lost your car keys.
All it takes is one time for you to lose your keys and it can send you into an instant state of panic, even more when you do not have a spare key with you. Car Locksmith Perth is there to save you. For all emergency Car Key Replacement and Transponder keys call us now.
Call Us 08 9444 2089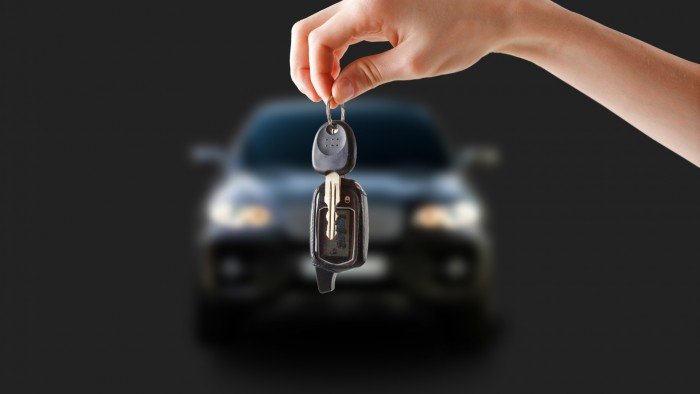 Car Key Replacement Perth Specialist
It is important to know where you can turn to when you need a car key replacement service near to you. Whether you've lost your car key or simply need a spare one, AMCO Locksmiths can come to your help at your convenience – at your home, at your work space or even at the roadside.
Your Expert Automotive Locksmith
As one of the prime automotive locksmiths in Perth, AMCO Locksmiths has been in this profession for 15 years. We are expert car key manufacturers of almost all the makes and models of the brands that include Toyota, Nissan, Subaru, Holden, Ford, Honda, Hyundai, Mitsubishi, Suzuki, and Mazda.
Getting a car key replacement near to you done comes with its own challenges. With the advances in modern technology, car key replacement is a more skilful job and can cost a bomb.
Also getting the job done right from the very beginning can go a long way in saving you money. Our technicians are well versed and fully equipped with the latest modern auto technology and are prepared to tackle all your needs from unlocking your vehicle to making a new key for your car.
Fully Equipped 24/7 Mobile Locksmith Service
Our mobile service units come with a complete key cutting service and can come to you whether you're at your house or you're stranded on the roadside, in no time. Our auto specialists can make a key for your vehicle right there on the spot.
Our car key cutting machines are the best and our technicians are properly trained on how to cut car keys. If your keys were stolen, we also encourage having your ignition reprogrammed so that stolen key is no longer compatible with your car in Perth.
FAQs about Car Key Replacement in Perth
How long do I wait for my new car key replacement? 
Replacing your car key with a professional locksmith would depend on the type of work you need to do. For instance, modern cars have transponder keys with the corresponding chip, unlike older models, which use a simple bladed version. 
For example, cutting a mechanical key to replace the original will only take about 15-30 minutes. Likewise, programming a transponder key would take at most half an hour. However, if you misplaced your ignition key fob, you must go to your dealership for a replacement.   
Do you offer car key replacements for all car models?   
A professional locksmith with sufficient experience should be able to work with all car brands, from Honda, Toyota, Hyundai, Subaru, Suzuki, Holden, Ford, Mazda, Mitsubishi, and Nissan. The specialist can also work with an older BMW, Mercedes Benz, Lexus, Audi, or other luxury vehicles so long as they do not use a key fob.  
How will I know if my car has a transponder key?    
Your key likely has a transponder chip if your auto model is from 1998 onward. Australia started adopting the technology around 1996 to curb vehicle theft. Essentially, the car's immobilizer prevents it from starting if someone tries to insert the wrong key. However, to quell all doubts, you can talk to a professional automotive locksmith when you get a new car key replacement.  
Can I go to the locksmith if my car remote battery just died? 
Not all locksmiths offer batteries for car remotes. However, we have different kinds of batteries for various car models. In some cases, however, the manufacturer solders the battery into the remote. In this case, we will offer a car key replacement instead.  
How much does it cost to order a car key replacement in Perth?  
There's no simple answer to this question, given the number of automotive models in the market. However, the locksmith will consider several factors in determining the price. For instance, modern vehicles have keys with transmitters and chips that require programming, which means they are more expensive to replace. 
In this case, prepare to spend around $500 or so. But for older models, the locksmith may charge from $120 to $220. Generally speaking, visiting your local locksmith is cheaper than going to your dealer if you need a car key replacement in Perth. Nevertheless, you can always call us and inform our specialists about your problem so we can quote a more accurate price. 

Registered Car Key Replacement Specialist in Perth   
We encourage you to only work with a legitimate locksmith in Perth. Entrusting your car key to a dubious locksmith exposes you to risk. For instance, there's no one preventing them from cloning your key without your knowledge and permission.   
Meanwhile, AMCO is a registered and licensed business in Perth and surrounding areas. You can check our credentials with the city and our good standing with the local community. Lastly, please also read our excellent Google reviews before making a final decision. We encourage you to contact our previous customers to gauge their experience with us.   
You can contact us today so that we can give you a free quote for our range of services. Whatever your needs are, AMCO specialists are always ready to provide affordable and practical solutions.  
Car key Duplication Perth
If you simply want spare keys made to fit your car, we can help you with that too. Our automatic and semi automatic key-cutting machines will make your key duplication service quick and at a very low cost. Having a spare key ready enables us to make duplicates much more quickly and we persuade all our customers to always have a spare key handy.
If you are looking to save money on having your car keys replaced, as well as looking to find a good company that provides fast service, then we are here to help you in the event you lose your keys. Our prompt, dependable and 24/7 locksmith & our Car Key Duplication service is just a phone call away. You can call us at 08 9444 2089 to schedule one of our mobile locksmiths to service your needs on-site in Perth.